Painting of Church when built . Copies available £6 in Church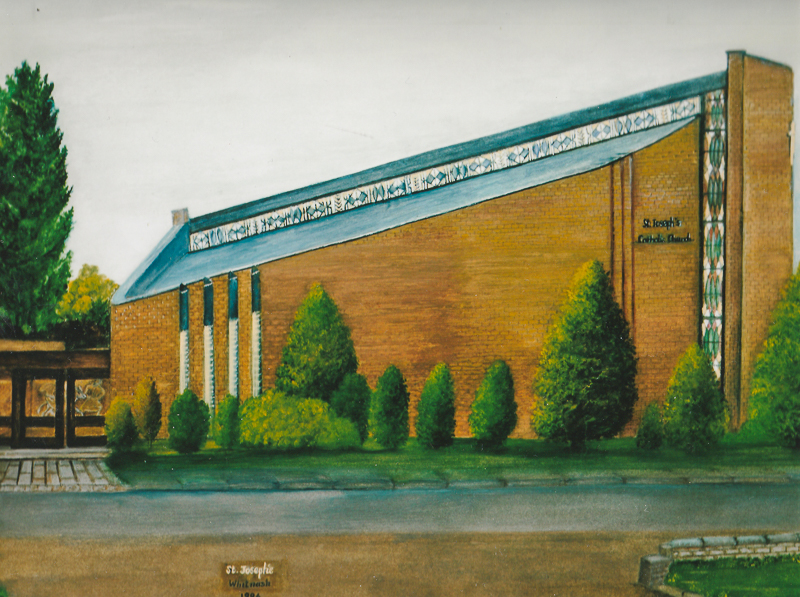 Parish Visitation 23rd February 2020. Bishop William Kenney.
A warm welcome to Bishop Darius Trijonis, Auxiliary Bishop of Vilnius, Lithuania. Bishop Darius is visiting Fr Ramunas and the Lithuanian Communities in Gloucester and Birmingham. He celebrated the Monday Evening Mass on 17th February for us at St Joseph's.
St Joseph's Church
Fr Andrew's Induction as Parish Priest As Parish Priest – 3rd November 2017
Fr Andrew Franklin  Thank you Presentation at Christ the King – 29th October 2017